PRODUCT INFO STRAIGHT SHOOT'R IMAGES RENTAL PARTNERS – US & INTERNATIONAL CONTACT

STRAIGHT SHOOT'R CRANES, INC.

A 3-Dimensional Motion Picture
Camera Movement System

Daily, Weekly, and Long Term Rentals
PH: (818) 609-8310

The Jib-Arm with the dolly movesTM




The Straight Shoot'r enhances professional motion picture story-telling by providing
3-dimensional camera movement.
From the biggest 3-D film cameras
to the smallest RED, Canon, Arri, Panavision,

or any and all digital cameras,
this unique one-piece jib-arm
gives you:
– Instant composition
– Finger-tip dolly moves
– Floating steadicam moves
– And everything in-between
The Straight Shoot'r
is a silky-smooth, one-piece, X & Y-axis Jib-Arm
combined with a unique Z-axis linear "slider"
gliding camera mount: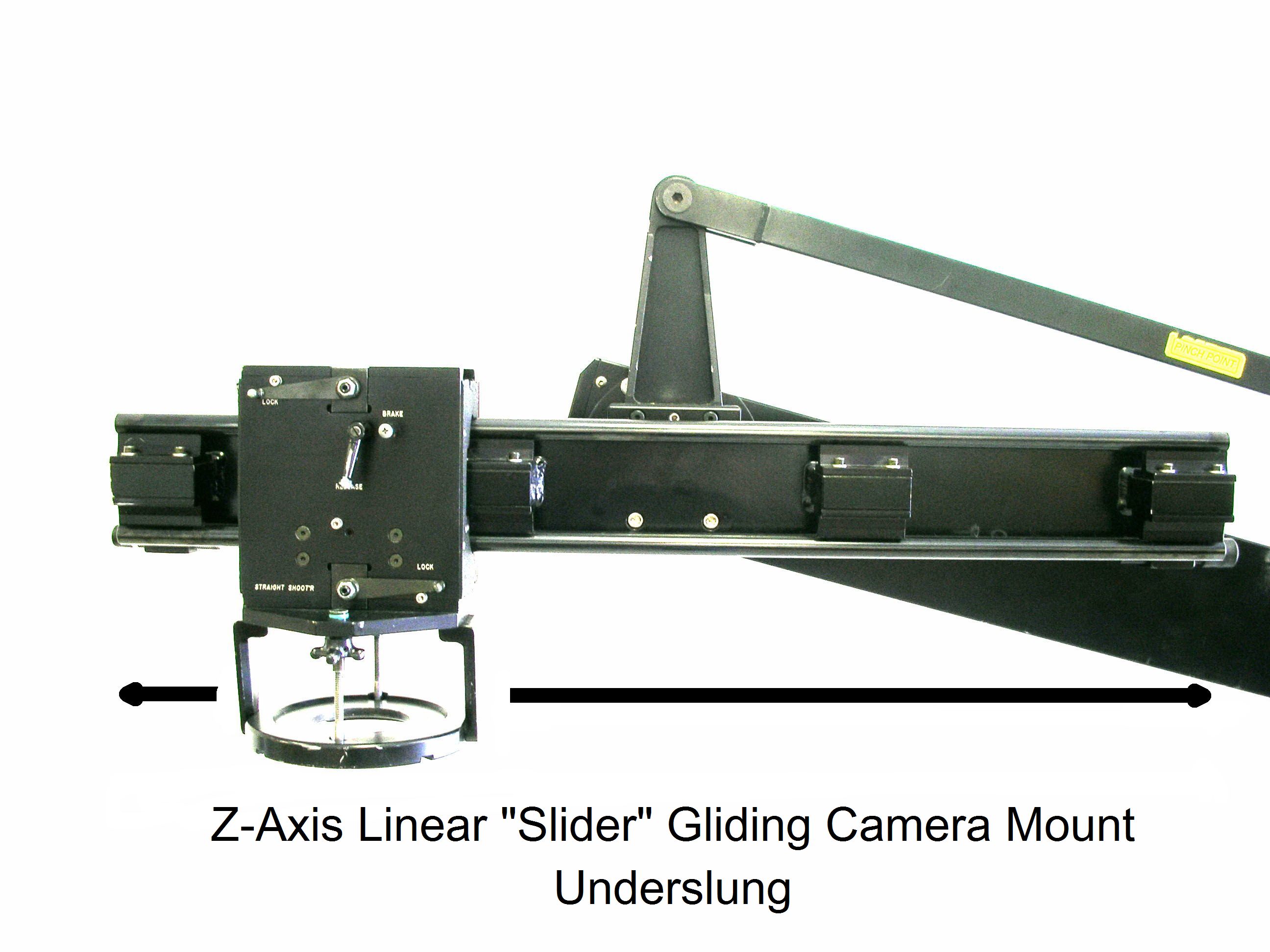 (above) Underslung camera mount position

(below) Camera mount can also be top-mounted in seconds

The Straight Shoot'r is widely used
in feature film and episodic TV production
as well as tens of thousands of independent commercials,
music videos, industrials and student films.
The Straight Shoot'r is available for rent across the USA, Canada, Europe, and Asia.

NEW!
The Straight Shoot'r

3-Axis Jib-Arm
Is Now Available In TWO Sizes!
1) Standard: 10 foot length
2) Mini-Me: 7 foot length (below)


New 7 foot Mini-Me!
This unique combination of
a rock-solid jib arm with a proprietary
linear Z-axis gliding camera mount
offers you:
– Effortless, finger-tip, floating steadycam-like moves
– Straight-line dolly moves
– Boom moves with no arc
– And everything in between

No mechanically-induced motion or unbalancing.
Whether you're shooting film, digital or tape, your moves are limited only by your imagination.
Call or email for rental information:
Tel: (818) 609-8310
Fax: (818) 609-8311
18434 Oxnard St., Unit H
Tarzana, CA 91356
Andy@StraightShootR.com